Emerson Exchange Jam – What A Party!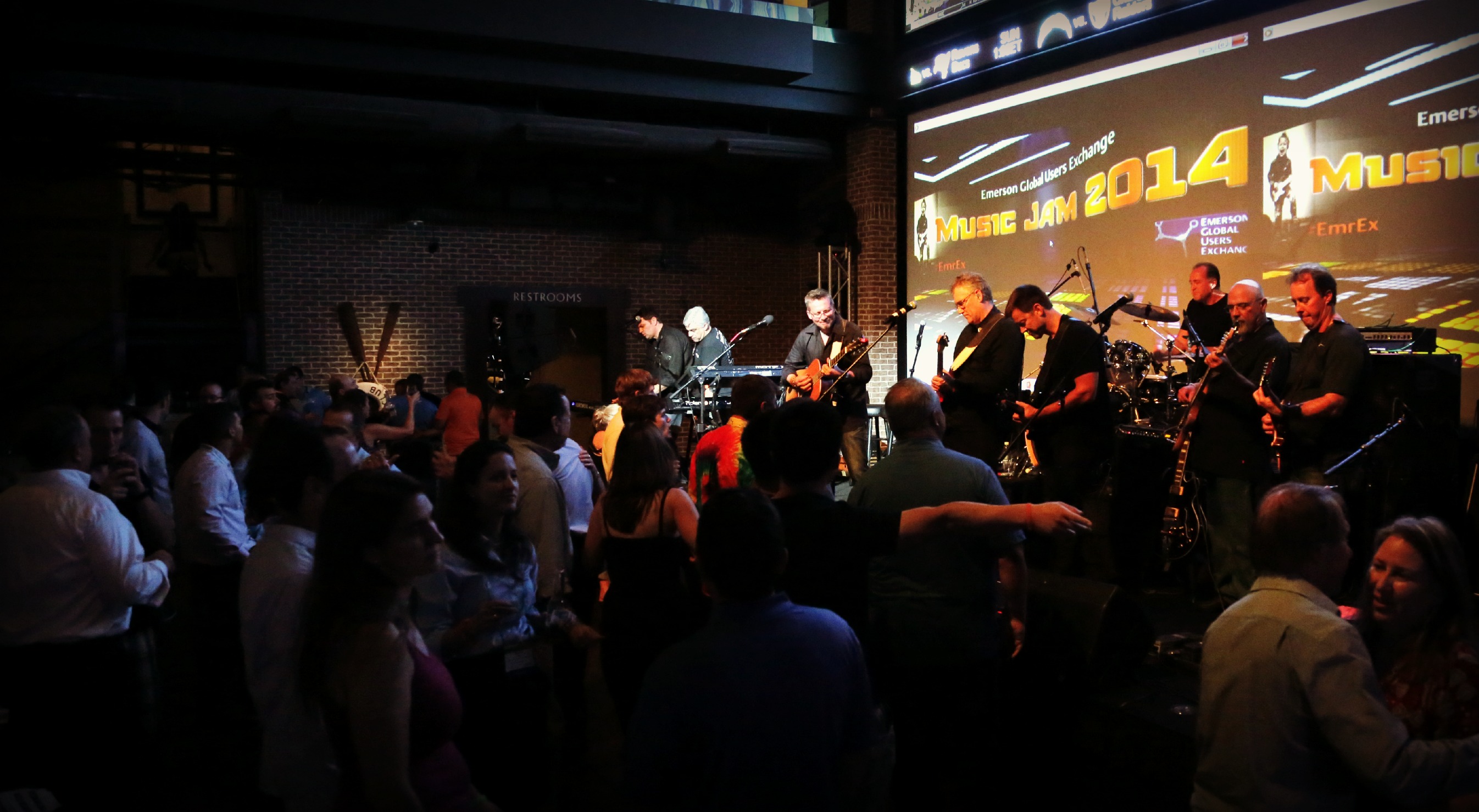 Well THAT just happened!  What an honor it was to be part of a really special event at Emerson Global Users Exchange this year in Orlando, Florida.
For years a few of us Pigs have been part of an unofficial "side event" at Exchange by getting together for an ad-hoc jam session. This time around we got a chance to help take it to the next level…an official jam bringing together the Pigs and other musicians from around the world.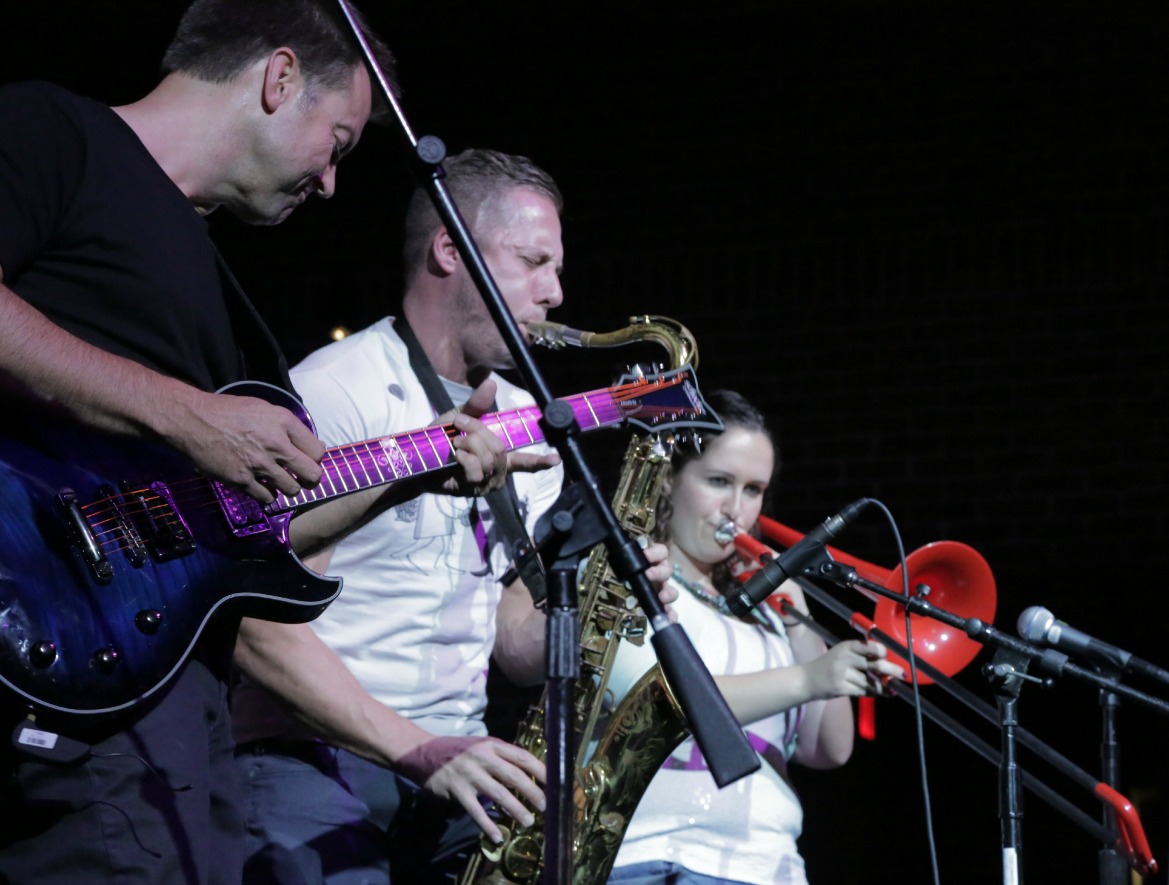 Many work conferences focus so intently on things technical that they risk overwhelming their attendees' ability to absorb information. Without a "right brain break" occasionally attendees can reach information saturation. The few of us who had taken part in jams in the past knew that participating left us feeling refreshed and ready to learn. Why not put together an event that flexed the creative and passionate right brain of a large group of hard worked, details-focused, geeky, engineer types?  And hey, don't take it the wrong way when I say geeky. That's a term of endearment!
So this year we set about building a networking event at the conference that would break us all out of the left brain focus of the day. A musician's jam at a technical conference, who'd have thought? We're proud to say that several of the Pigs had a hand in scheming this event up and we couldn't be happier with how it turned out.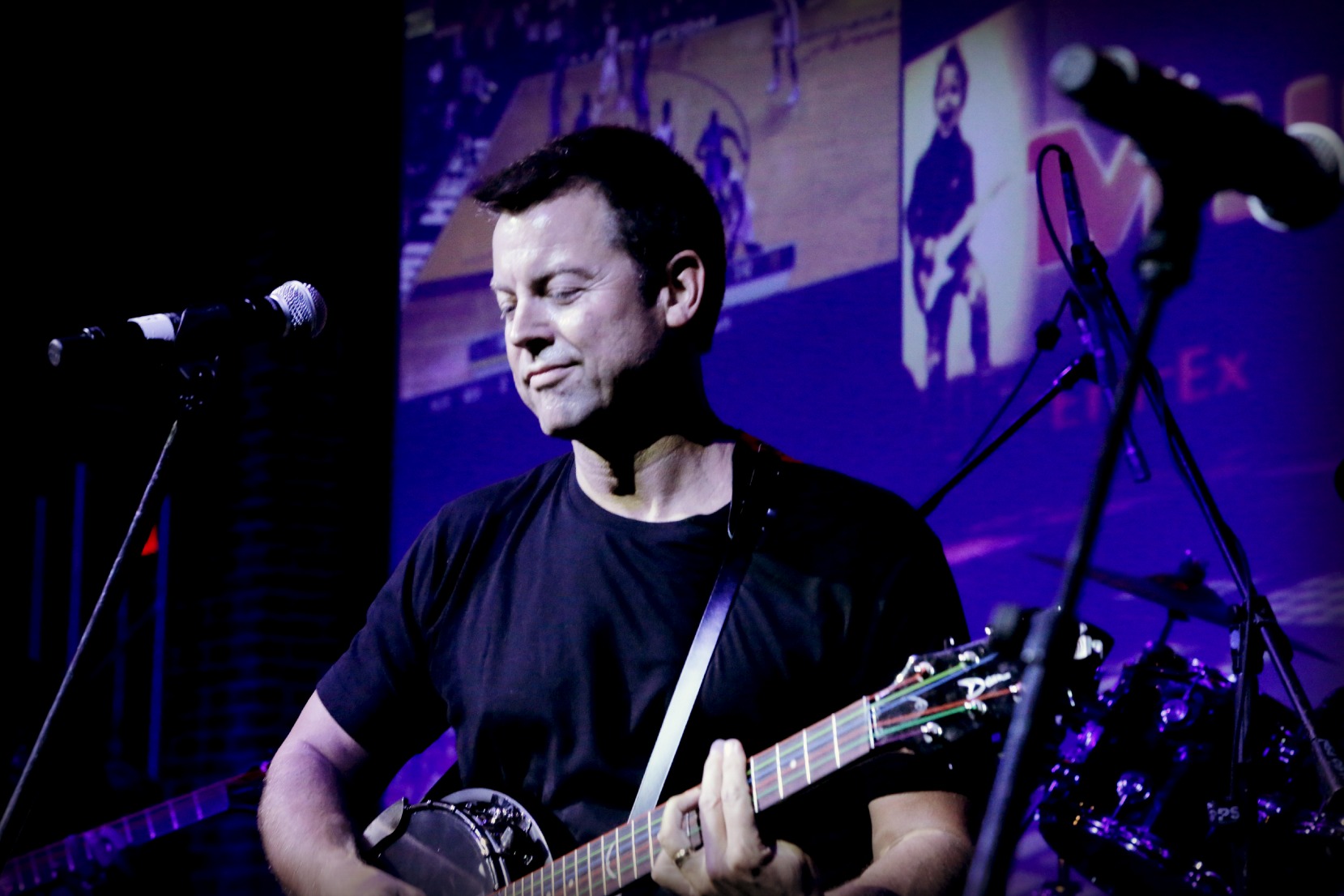 The event was held at the sports bar in the Gaylord Palms Resort, where the conference took place, so it was easy for everyone to find. We kicked it off at 8 pm on Tuesday night just as the exhibit hall closed. The dance floor was rocking from the very first tune.  When Pigs Fly with special guest Mark Kennedy played the first set and then we opened it up to the rest of the jam attendees.  During the course of the night, we had well over 40 musicians join in on everything from guitars, drums, bass and keys to tambourine and bongos.  We even had a horn section! The most amazing part of the night was the fact that those talented musicians were not "hired help".   They were all conference attendees, every last one of them. We had our end users join in as well as Emerson folks, Emerson's local business partners, alliance partners, and members of the press. Furthermore, the musicians came to us from literally all over the world. You can't get better networking that that.
This post wouldn't be complete without giving credit where it is most due. When Pigs Fly, on behalf of all that attended, would like to say a huge thank you to the two people that were the real driving force behind this event. Mark Kennedy and Deanna Johnson. Thanks so much, both of you, for all your vision, talent and drive. You should be proud of what you've created here guys, it's truly unique and so special to so many that attended.
Rumor has it that this thing might be included again next year at Emerson Exchange in Denver. Would you join us if we do? We'd love to hear your feedback and comments.
~WPF Dewey